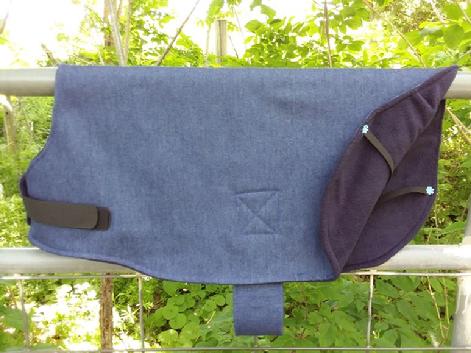 Denim Barn Coat
Excellent coat for Spring & Fall when the barn is chilly.
Heavy denim outer shell with navy blue fleece lining.
Coat has velcro neck & belly band and 2 leg straps.
Measure from the base of the neck to the tail.
Sma

ll fits 16-20" with a 30" belly girth
Medium fits 22-26" with a 40" belly girth
Large fits 28-30" with a 50" belly girth
Not suited for very round Pygmys or Nigerian Dwarfs.
Custom coats are available for plump & larger breeds.
Hand or machine wash with cool/warm water.
All rights reserved 2022.
The GoatCoatShop.com is a division of PondStrawDirect.com